Has Edmonton's real estate market crashed with the interest rates rising?
Posted by Matt Ferguson on Monday, September 19, 2022 at 11:43 AM
By Matt Ferguson / September 19, 2022
Comment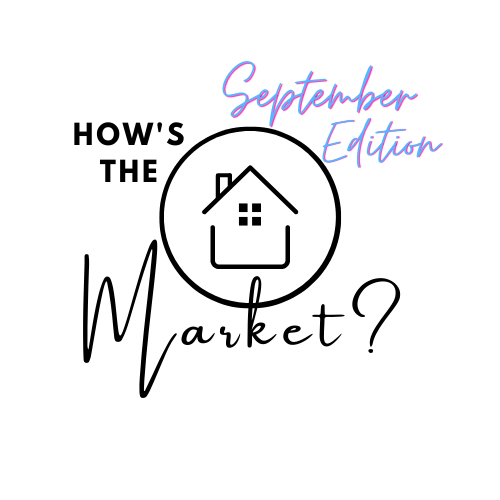 Are you ready to buy or sell your home? Be careful with this decision...

Some sellers are still getting top-dollar for their properties but other sellers are drastically dropping their prices. Make sure you check out our monthly feature value at the bottom!
If you would like a free market analysis on your current home fill out the form with your home's features:
Click below...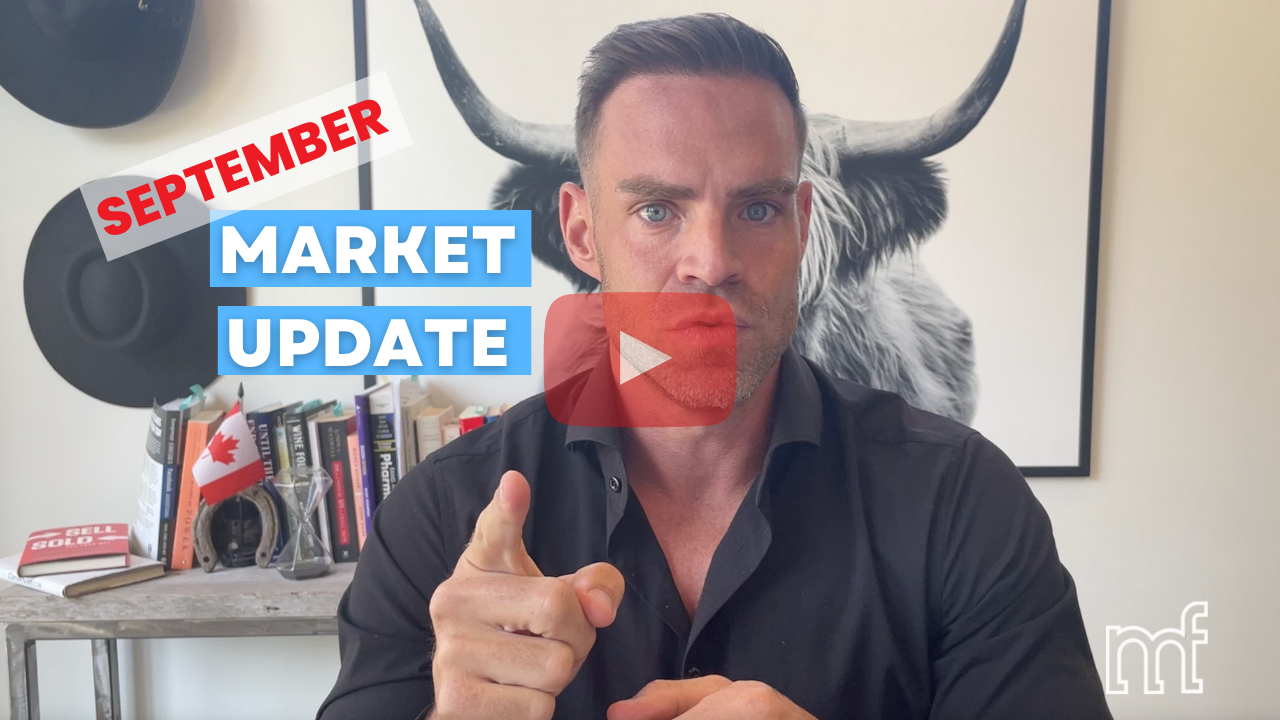 THE NUMBER OF HOMES SOLD IS DOWN 9% FROM LAST MONTH & 13% FROM LAST YEAR



NEW LISTINGS COMING ON THE MARKET ARE DOWN 8% FROM LAST MONTH

SALES LAST MONTH 1249 VS. NEW LISTINGS THAT CAME ON THE MARKET 2428



THE TOTAL INVENTORY IS 6322 IN EDMONTON



THE AVERAGE DAYS ON MARKET IS NOW 39

THE BENCHMARK PRICE FOR A HOME IS $456,000 (that's down 3% from last month & still up 4% since last year)
The benchmark price is the most important statistic to watch usually since it is a direct representation of the increase and decrease of the average home's value.
Total residential unit sales in the Greater Edmonton Area (GEA) real estate market decreased 8.3% compared to July 2022 and saw a year-over-year decrease of 12.0% from August 2021.

New residential listings decreased 10.5% month-over-month from July 2022 but saw a small increase of 0.9% from August of last year.

Single-family home unit sales were down both 17.0% from August 2021 and 10.8% from July 2022 at 1,034. Condo unit sales saw an increase of 5.8% from August 2021 but were down 1.5% from July 2022. Duplex/rowhouse unit sales were down both 22.7% year-over-year and 15.0% from last month.

Single-family homes averaged $469,757, a 1.8% year-over-year increase and a month-over-month decrease of 4.1%. Condominiums sold for an average of $220,051, seeing a small decrease of 3.3% year-over-year and 4.2% when compared to July 2022. Duplex prices increased 1.5% from August 2021, selling at $360,570, but saw a 3.3% decrease from July 2022.

The MLS® Home Price Index (HPI) composite benchmark price* in the GEA came in at $399,300, a 4.3% increase from August 2021, with a small decrease of 2.8% recorded from July 2022.

"While we continue to see the Edmonton real estate market cooling down after a record-breaking period earlier this year, there is still a fair amount of activity happening in the resale market," says REALTORS® Association of Edmonton Chair Paul Gravelle. "Although we've seen average prices decrease month-over-month across the board, single-family home prices are still above average from this time last year."

Single-family homes averaged 37 days on the market, seeing an increase of four days from July 2022. Condos averaged 54 days on the market, increasing by two days month-over-month, while duplexes averaged 37 days on the market, a three-day increase compared to last month. Overall, all residential listings averaged 42 days on the market, increasing by three days month-over-month, with no change recorded when compared to August 2021.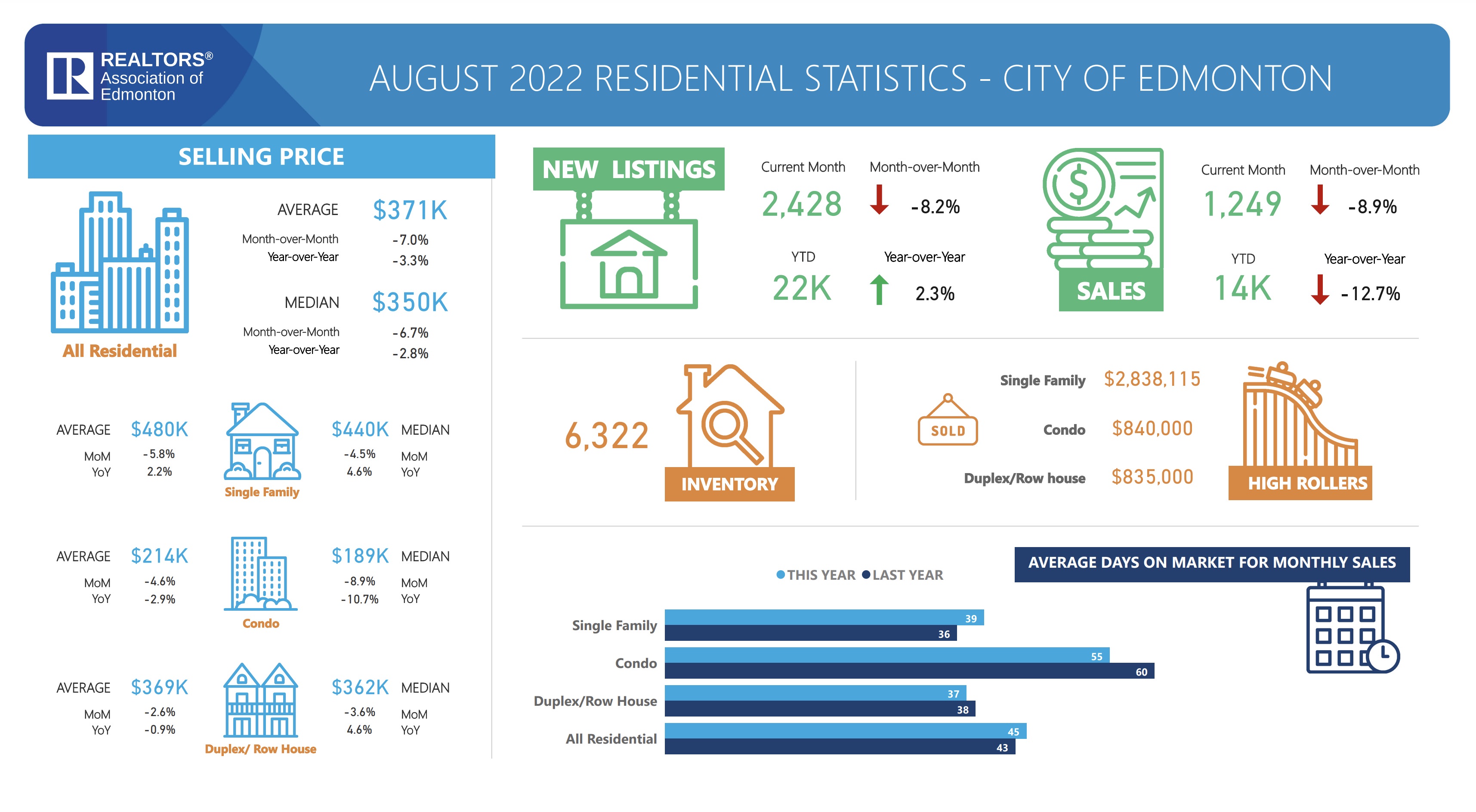 - - -

Check Out The Latest Lending Rates

HAVE YOU EVER THOUGHT ABOUT A CAREER IN REAL ESTATE? THE MATT FERGUSON GROUP IS HIRING!
If you or someone you know is a real estate agent or thinking about becoming one, we are looking for like-minded individuals who want to be part of our ever-growing family. Click or share the link to learn more about this opportunity www.MasteringRealEstate.ca/JoinOurTeam
MONTHLY FEATURE VALUE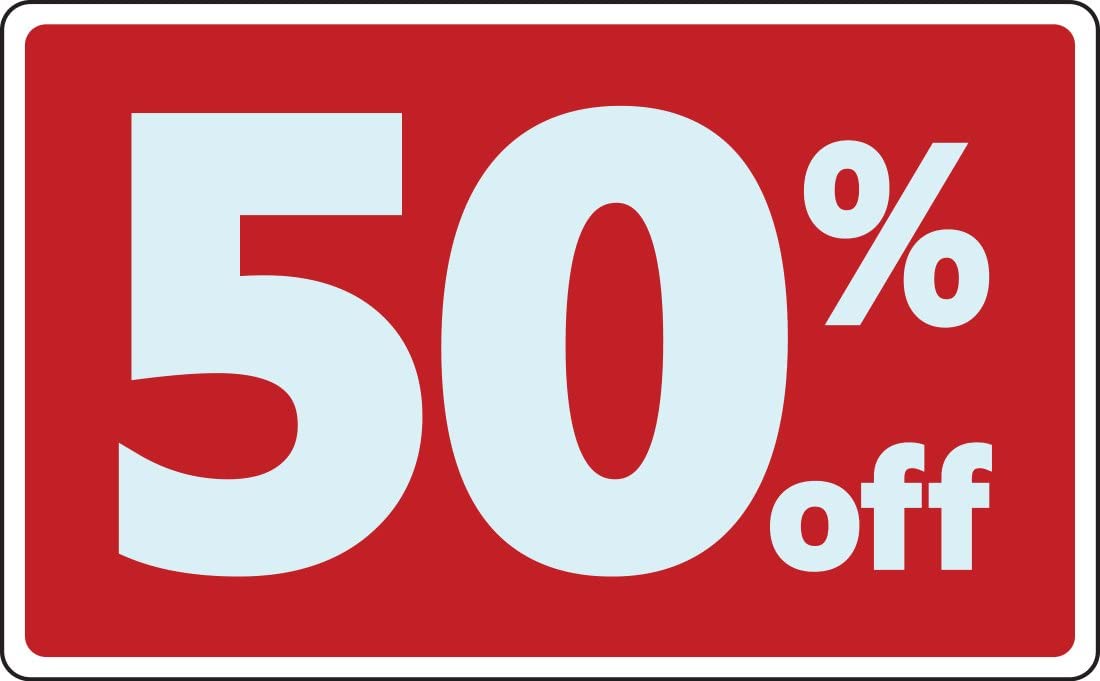 Everyone who is signed up for this newsletter or currently working with someone from our team receives our preferred discount on paint from our partner, CLOVERDALE PAINT!
Simply go into any Cloverdale Paint location and use the account "Matt Ferguson Real Estate" or use the code "049MATTF" and receive 50% off paint & accessories. Or you can contact our sales rep for help or advice:
Greg Amundson 780.446.6914
P.S. -Let me know if you want me to check in from time to time so that I'm always easily accessible.
Call or text me anytime!