Luxury Infill Real Estate in Edmonton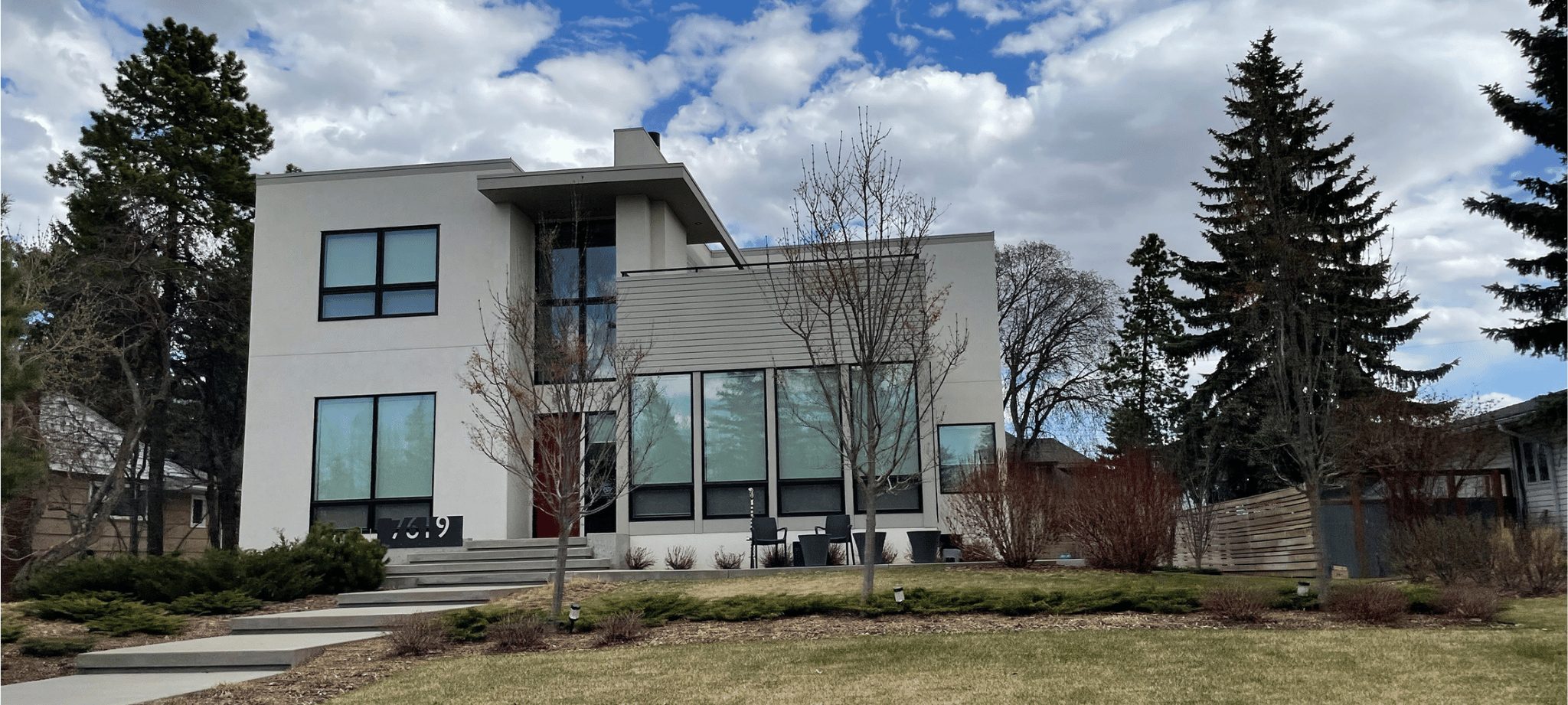 ---
Luxury Infill Real Estate
Luxury infill homes in Edmonton offer discerning buyers the opportunity to live in one of the city's most sought-after neighbourhoods while enjoying the latest in modern design and high-end finishes. These homes are built on existing lots in established neighbourhoods, often featuring open floor plans, gourmet kitchens, spa-like bathrooms, and high-end appliances. In addition to the luxurious finishes, these homes also offer the opportunity for more sustainable living, as they are built on existing lots and often incorporate energy-efficient features.
Luxury Infill Homes For Sale in Edmonton
There are currently several luxury infill homes for sale in Edmonton, with prices ranging from the high $700k's to over $1.5 million. Some popular neighbourhoods for luxury infill homes include Old Strathcona, Garneau, and Queen Alexandra. These homes are typically listed on real estate websites such as Realtor.ca or Zillow, and can also be found through local real estate agents that specialize in luxury homes.
Included below are infill homes for sale in Edmonton. If you would like more information on any of these infill real estate listings, just click the "Request More Information" button when viewing the details of that property. We can provide you with disclosures, past sales history, dates and prices of homes recently sold nearby, and more.
And, if you haven't already, be sure to register for a free account so that you can receive email alerts whenever new infill listings come on the market.
Luxury Infill Listings Edmonton
Luxury Infill
30 Properties
Address
Beds
Baths
Sq.Ft.
Price(%Chng)
$/Sq.Ft.
On Site
5412 110 Street
Edmonton, AB T6H 3E1
4
3
2,815
$1,100,000
$390.76
5 days
5812 109 Street
Edmonton, AB T6H 3A8
3
3
2,696
$1,323,700
$490.99
6 days
10903 126 Street
Edmonton, AB T5M 0P4
4
5
2,800
$1,455,000
$519.64
6 days
11639 79 Avenue
Edmonton, AB T6G 0P8
3
3
2,587
$1,160,000
$448.40
9 days
7917 112 Street
Edmonton, AB T6G 1K1
3
3
2,215
$1,275,000
$575.62
17 days
7804 142 Street
Edmonton, AB T4R 0L8
4
4
2,567
$1,565,000
$609.66
24 days
7708 110 Street
Edmonton, AB T6G 1G1
4
3
2,701
$1,100,000
$407.26
25 days
6311 132 Street
Edmonton, AB T6H 3Y8
4
4
2,127
$1,174,989
$552.42
25 days
14416 85 Avenue
Edmonton, AB T5R 3Z3
4
4
2,077
$1,250,000
$601.83
28 days
8328 120 Street
Edmonton, AB T6G 1X2
5
5
2,920
$1,688,800
$578.36
28 days
8330 120 Street
Edmonton, AB T6G 1X2
5
5
3,007
$1,699,900
$565.31
28 days
12304 62 Ave
Edmonton, AB T6H 1N4
5
5
2,475
$1,395,000
$563.64
30 days
6216 132 Street
Edmonton, AB T6H 3Y7
4
5
2,373
$1,290,000
$543.62
32 days
12445 Lansdowne Drive
Edmonton, AB T6H 4L5
4
4
1,526
$1,295,000
$848.62
35 days
10032 87 Avenue
Edmonton, AB T5H 1N2
5
4
2,163
$1,090,000
$503.93
38 days
9910 144 Street
Edmonton, AB T5N 2T5
5
5
3,100
$2,700,000
$870.97
39 days
45 Fairway Drive
Edmonton, AB T6J 2C2
4
3
3,057
$2,550,000
$834.15
57 days
9323 73 Avenue
Edmonton, AB T6E 1A8
5
4
2,381
$1,129,000
$474.17
67 days
7322 118 Street
Edmonton, AB T6G 1S4
6
6
3,720
$2,180,000
$586.02
71 days
11639 75 Avenue
Edmonton, AB T6G 0J3
5
5
3,521
$1,945,000
$552.40
75 days
12115 39 Avenue
Edmonton, AB T6J 0N1
6
5
3,558
$1,995,000
$560.71
80 days
8723 138 Street
Edmonton, AB T5R 0E2
3
5
2,509
$1,399,000
$557.59
83 days
15202 77 Avenue
Edmonton, AB T5R 3B6
3
4
3,334
$1,399,000
$419.62
91 days
13503 105 Avenue
Edmonton, AB T5N 2E9
5
5
3,190
$2,195,000
$688.09
94 days
4142 122 Street
Edmonton, AB T6J 1Z2
6
5
2,626
$1,295,000
$493.15
103 days
10952 129 Street
Edmonton, AB T5M 0Y1
5
6
2,912
$1,789,000
$614.35
105 days
9213 97 Street
Edmonton, AB T6E 3L1
6
6
4,327
$4,700,000
$1,086.20
137 days
10506 131 Street
Edmonton, AB T5N 1Y4
4
4
3,164
$2,157,600
$681.92
145 days
8703 142 Street
Edmonton, AB T5R 0M3
4
4
2,831
$1,174,500
$414.87
262 days
8904 140 Street
Edmonton, AB T5R 0J3
4
5
2,600
$1,461,200
$562.00
263 days
Infill Options in Edmonton